Establishment in 1978, U. P. Transformers (India) Private Limited or as we call it UPT,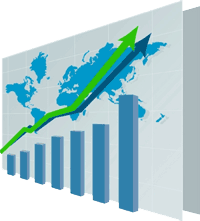 is one of the Units promoted by Pradeshiya Industrial & Investment Corporation of UP in Collaboration with U.P. State Electricity Board in their Electrical Complex, Raebareli. The Complex has been promoted to ensure quality product and regular supplies of Electrical items (in our case transformers) required by UPSEB on the basis of their past experience in the industry. Accordingly the unit has been set-up with a installed capacity of 5000 transformers per annum.
The factory is setup on 16,000 Sq.Meters land and a covered area of over 4,000 Sq.Meters. All possible plant & machinery is installed as required in the manufacture & testing of transformers upto 10 MVA ratings, including an electric overhead crane.
We have over 30 years experience in the design, manufacture and testing of transformers upto 1.5 MVA. We have an installed power connection of 46 KW for our Transformer unit & 25 KW power connection for our tank fabrication unit, with two back-up generators of 60KVA each. We also have a fully equipped unit for manufacturing of round and rectangular conductors and paper covering. We have also developed an ancillary estate, at Raebareli to support our unit. These are engaged in manufacturing of ceramic insulators, transformer components etc.
We are an ISO-9001-2008 Company (Quality Management Systems) and proud to state that our failure rate has been less than 0.50 % and transformers supplied by us have always been appreciated by the users.